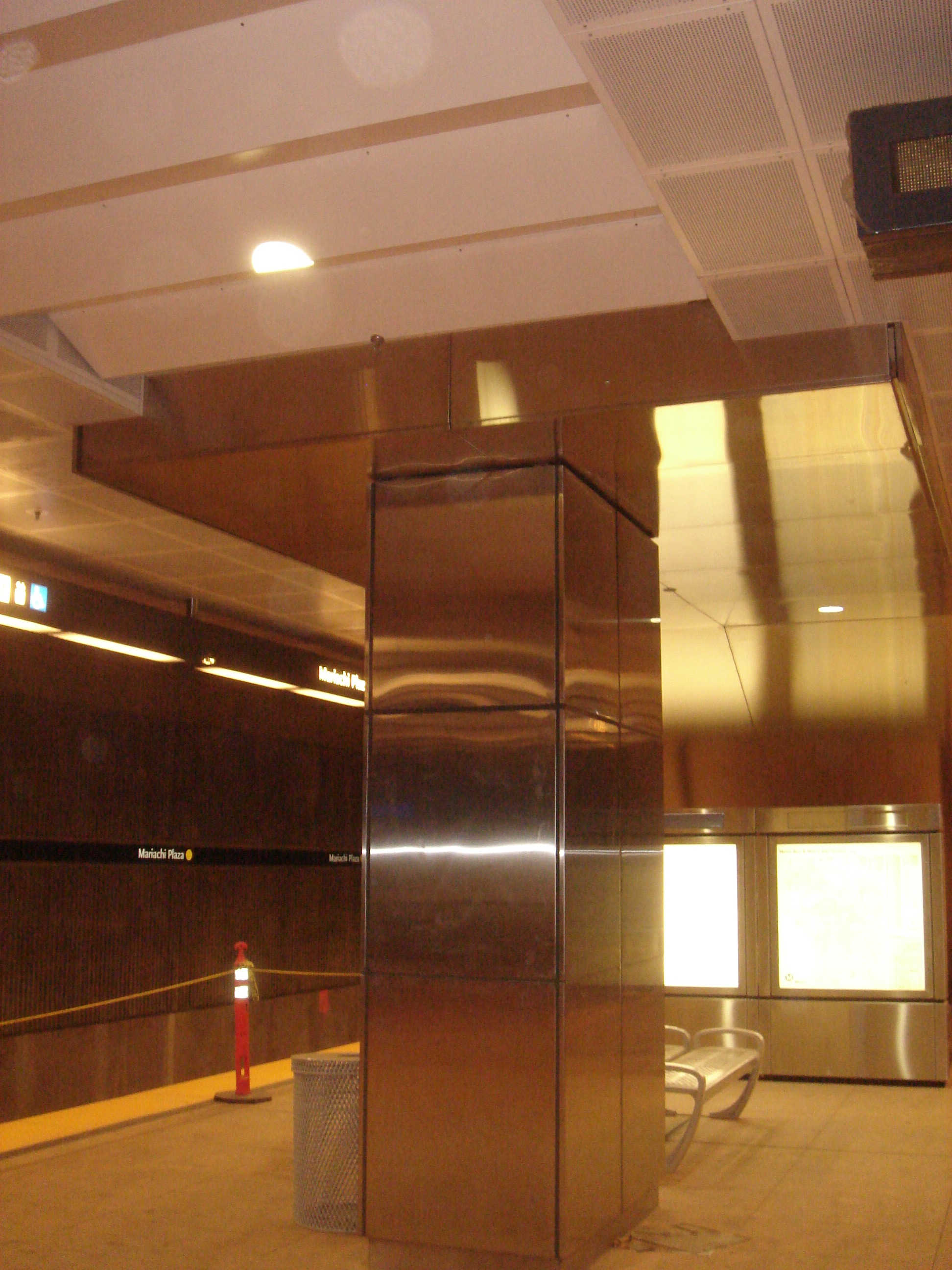 Precision Fabrication
Cladding and Enclosures All Types.
Architectural Sculptures and Details.
Column and Duct Covers.
Custom Ceilings Metal, Wood and Plastic.
Custom Displays, Booths and Counters.
Screen Walls.
Sun Shades.
Louvers.
Custom ACM Panels and Shapes.
Custom Stainless Steel.
High Impact Wall Protection.
Bollards, Guardrails and Railings.
Custom Curved Glass.
Mechanical Movements For Access In Screen Walls and Cladding.
In-House Design and Shop Drawings.
City of Los Angeles
Certified Fabrication Shop.